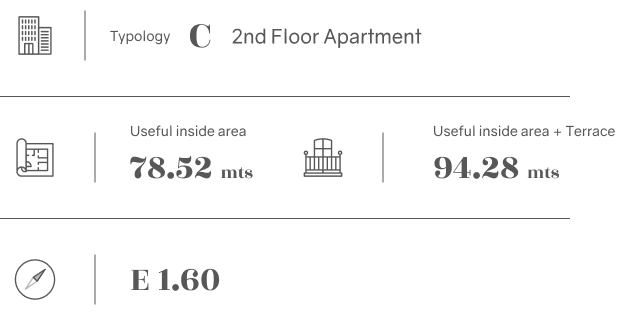 Back
Next
Know this property better
For this project, we bring with us elements from Scandinavian building customs, which are not as common on the Costa Blanca. We are particularly concerned with comfort and quality.
The building will be built to a consistently high level, with appealing communal areas and an exclusive façade. Building materials, wall systems, sliding doors, doors and windows of high quality are used to ensure good insulation - both thermally and acoustically.
Other advantages of using high-quality building materials are to avoid problems relating to moisture. This can be an issue in the area due to the high humidity. The choice of materials in combination with good ventilation systems, also give the apartments a very good indoor climate - all year round.